For Foreign Customer ,please contact : (+66)94-745-5569 Khun Yoks(Thanutsorn), Email : contact@greeninspired.co.th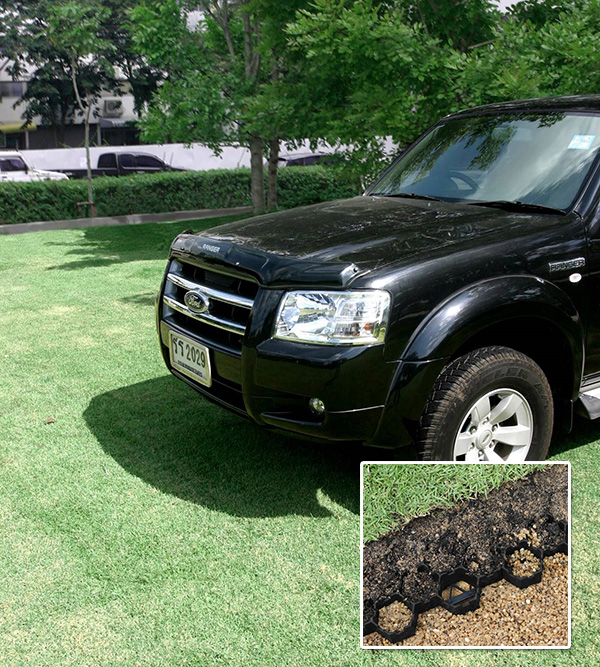 GRASS GRIDTM
GRASS GRIDTM is an eco-friendly rigid, high strength plastic grass & gravel paving system.
GRASS GRIDTM replaces asphalt and concrete road to create erosion control soil stabilizing with high permeable paving surface.
GRASS GRIDTM is grass paver which have very high rate of Solar Reflectance Index (SRI) surfaces, which comply with LEED and both Thai and International Green Building Concepts.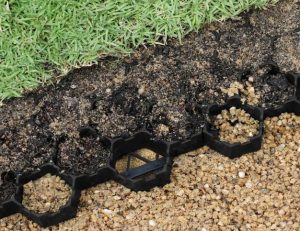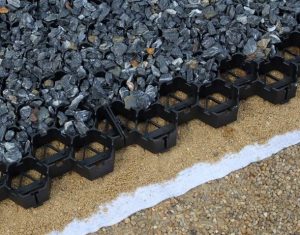 APPLICATION of GRASS GRIDTM
Outdoor or Event Parking Lots
Fire Engine Access Lanes, Service Roads and Emergency Lane
Overflow and Street Shoulder Parking
Golf Cart Paths
Pathways, Jogging Track, Bike Trail, etc.
Multifunction Lawn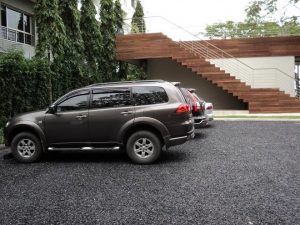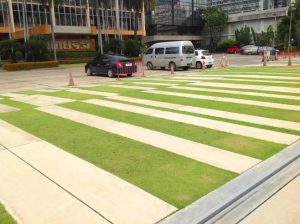 ADVANTAGE FEATURES of GRASS GRIDTM
Heavy Traffic Lane
99% Grass Coverage
Increase Green Area, Reduce Area Temperature
Complete Erosion Control
Prevent Runoffs Problem and Reduce Volume Needed for Retention Pond
Quick and Easy to Install
Minimal Maintenance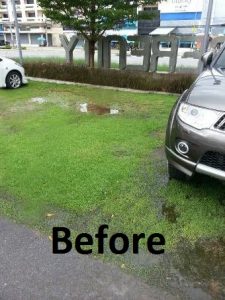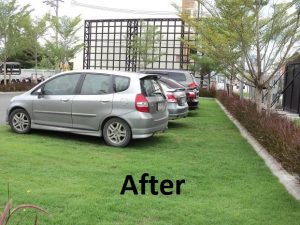 INSTALLATION GUILDLINE
Excavate & Level the area allowing for all layers thickness required
Install drainage, irrigation systems and utilities in subgrade layer where required
Fill, Grade and Compact subgrade materials (Laterite or Crushed Rock) as site engineer determines
Compact sand bedding layer (Optional for aggregate, gravel fill)
Lay Geotextile on sand layer
Install GRASS GRIDTM, assembling as brick pattern to stagger joint
Handsaw cut GRASS GRIDTM to fit the area
Fill the cells with mixed sand-soil, then roll turf or hydroseeding (or Gravel Fill)
Normal turf maintenance (Fertilizing, Irrigation, Mow)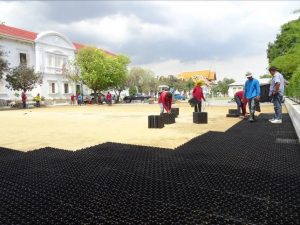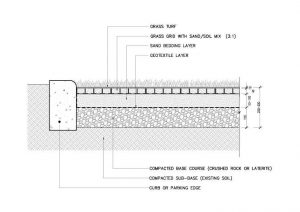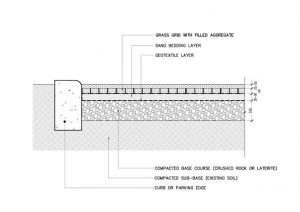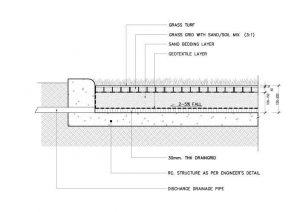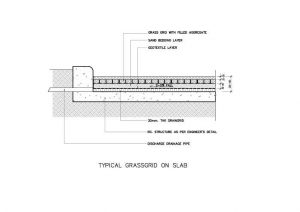 Specifications

Material                                                 : Polypropylene (PP)
Dimensions                                           : 400 x 350 x 40 mm. (Gi40) type
Weight                                                  : 700 grams per unit/4.99 kg per sq.m
Color                                                     : Black
Compressive strength                           : > 250 tons/sq.m
Grass coverage                                    : 99%