For Foreign Customer ,please contact : (+66)94-745-5569 Khun Yok, Email : contact@greeninspired.co.th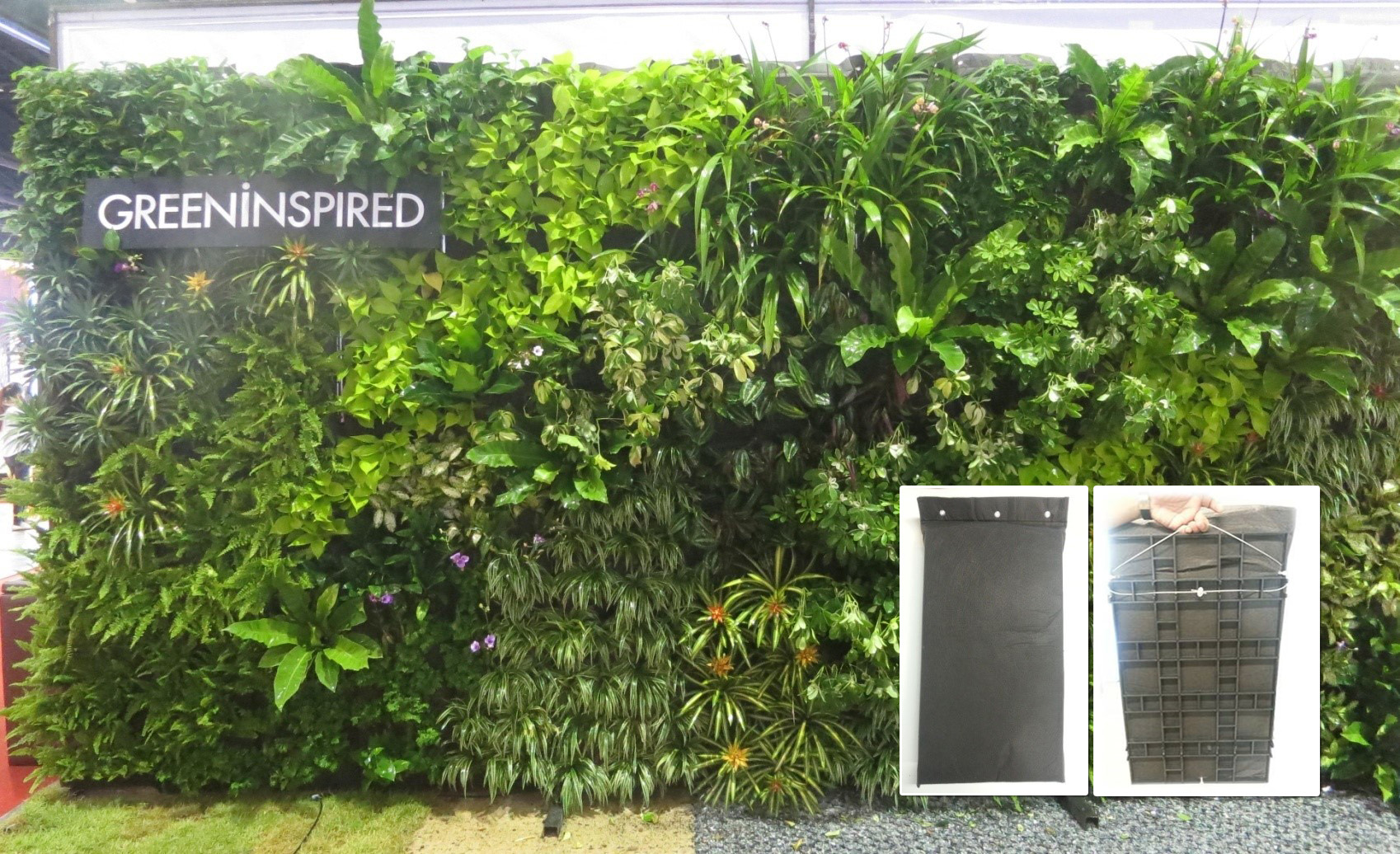 VERTICAL GRIDTM
VERTICAL GRIDTM is a modular composite green wall system
Comprising of non-degradablegrowing media layer and water retention material to store the right balance of air and water necessary to encourage healthy plant growth.
VERTICAL GRIDTM is an ideal for improve both indoor &outdoor environment especially for any limit areaReduce the urban heat island effect and improve the microclimate.
VERTICAL GRIDTM is an ideal material to improve the credit and rating of thegreen building design for long term sustainableenvironment.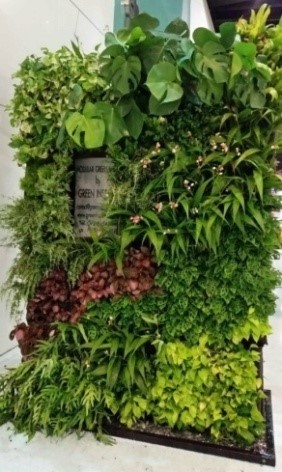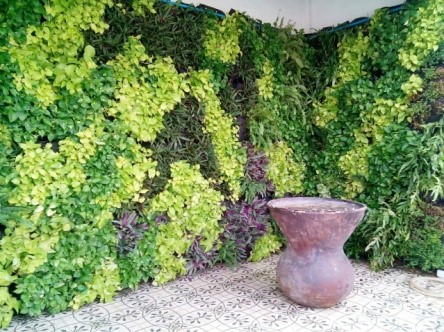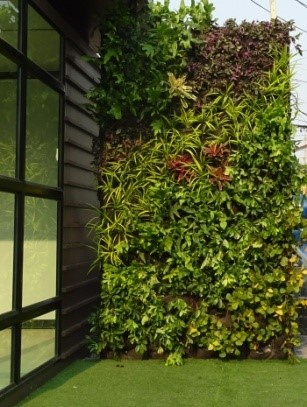 APPLICATIONS 
Interior and exterior decorative wall
Green building facade
Screen wall, hoarding, installation panel
Landscape Feature wall, creative green wall, art installation
Dust and noise barrier wall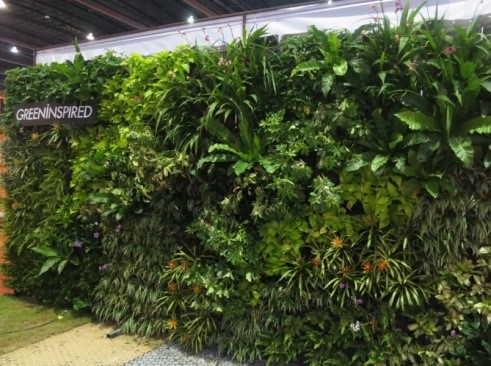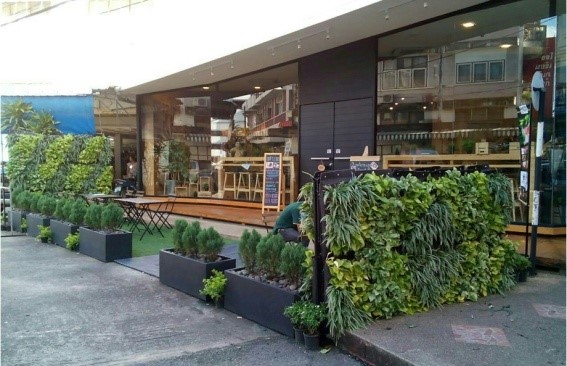 ADVANTAGES
Lightweight and Slim modular panel
Allow for flexibility in planting selection and arrangement
Easy plant replacement for maintenance or design change
Quick and easy to install
allow for vertical & horizontal expansion
Cost effective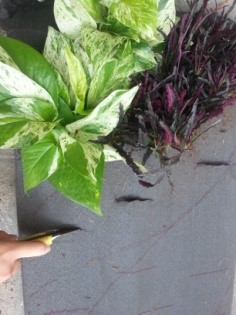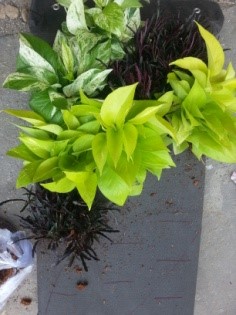 INSTALLATION 
Determine sizing and design of greenwall and consult to GREENINSPIRED for support or irrigation detail.
Prepare for growing plant by cut the panel as size of root ball and plant, a panel can grow 10-18 plant.
Tear part the cut line and fill a plant in the plant pocket with fertilizer
Use the back string to attach the VERTICAL GRIDTM to wall or support structure then manual watering or install automatic irrigation system and consult GREENINSPIRED as needed.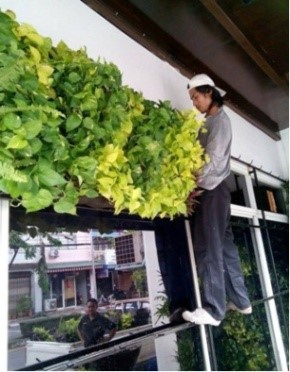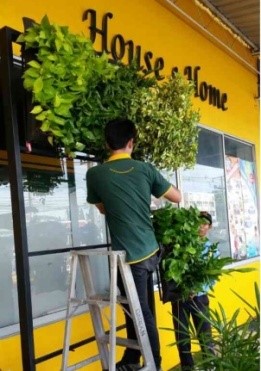 Example
Front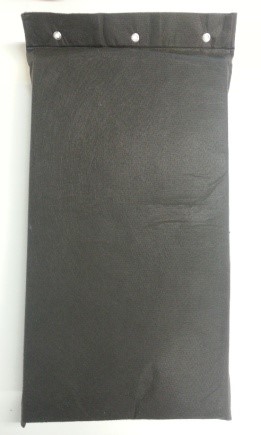 Back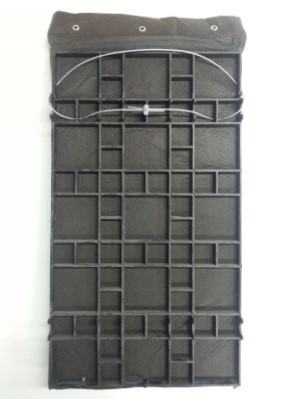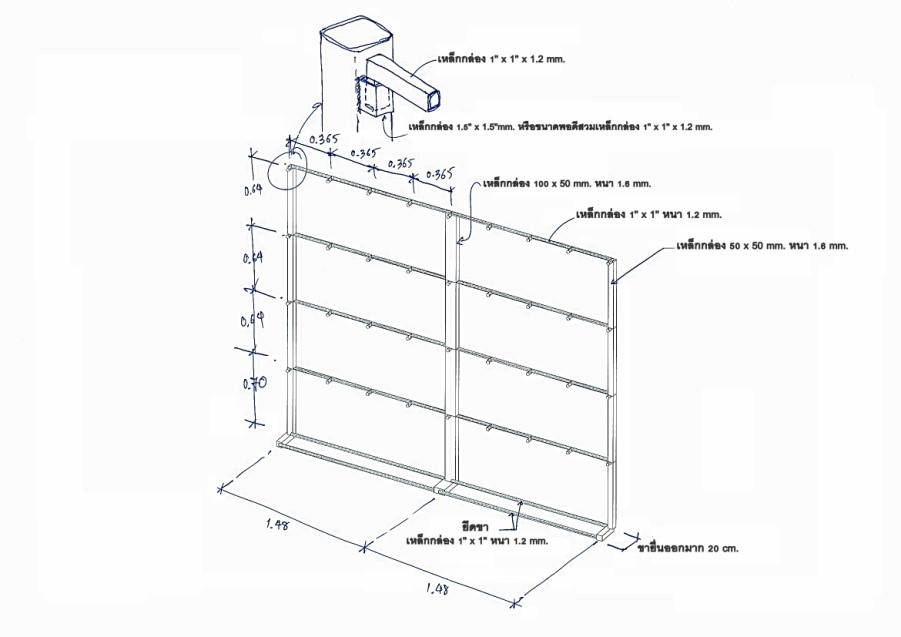 SPECIFICATION  : 
-Material              : Geotextile ,Felt ,PP
-Dimensions        : 640 x 360 x 50 mm.
-Weight               : 1.5 kg.
-Color                  : Black