For Foreign Customer ,please contact : (+66)94-745-5569 Khun Yoks (Thanutsorn), Email : contact@greeninspired.co.th
GREEN MAT
Made from natural coconut fibers woven with PP (Polypropylene)net,
The fast and high effective way for erosion prevention.
Quick and easy to install and require no special tool.
Allow for various plant species and growing method.
An ecofriendly product and 100% De-gradable, with 2-3 years decomposed.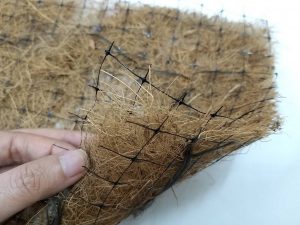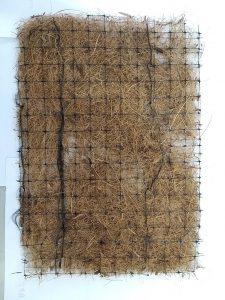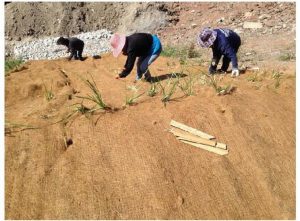 Eco log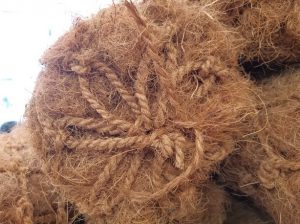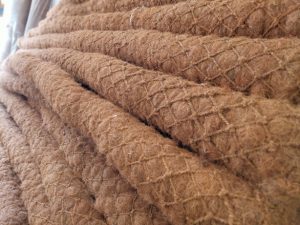 Eco Log composed of Coconut Fiber mesh coverage, Packing coconut fiber inside the log. Diameter 12 cm and 16 cm, length 3.50 m. It is used for
To keep the sludge from a high level, not to flow down.
To protect plants while the root is not strong enough from washing away.
To reduce the speed of water on steep slopes or check dams.
Reduce the power of water.
Replacing the soil and nourish seedlings such as vetiver to grow into permanent protection after the breakdown of the Eco Log.
Sediment retention on sloping ground, open bush or forest fire also protect the bushes by the rainfall to the water source below.
Change the water flow to the desired direction when used in conjunction with an Eco Blanket.